Latest News
By Jeremy Land on July 26, 2017
If you're in the field fertilizing yards every day, you should understand the importance of reading what's in the bag.
---
By Jennifer Klemmetson on July 24, 2017
These tips can serve as a place to start building your customer service policies or a reminder for practices you're already doing.
---
By Mark Heaps on July 21, 2017
This watering bag delivers a high volume of water directly to the root system without any runoff or evaporation.
By Jennifer Klemmetson on July 5, 2017
When replacing or upgrading to a new controller, simply bring the old one in to any Ewing location.
---
By Jennifer Klemmetson on May 23, 2017
Warren Gorowitz was inducted into the Green Industry Hall of Fame for his contributions to the green industry over the past 22 years.
---
By Adreana Young on March 14, 2017
From the moment its doors opened last year, the store's team has hit the ground running serving customers and building relationships with people in the community.
July 26, 2017 in Urban Ag Council Magazine
Ewing's Public Relation Specialist, Kayli Hanley, talks to Ewing's Tech Support Specialist, Kevin Oglesby, about how to make your flow sensor efficient.
---
July 25, 2017 in Water - Use It Wisely
Ewing's Content Specialist, Adreana Young, talks about ways to keep a yard healthy, while saving water.
---
July 10, 2017 in Total Landscape Care
This article talks about Ewing Irrigation and Landscape Supply and Rachio making their irrigation controller recycling program nationwide.
Most Popular
By David Olson on January 5, 2016 in Newsletters
By David Olson on November 9, 2015 in Newsletters
By David Olson on September 21, 2015 in Newsletters
Facebook
Ewing Irrigation & Landscape Supply is a third generation, family-owned company that traces its roots back to 1922. Ewing is a proud supporter of sustainable water solutions, a leader in the Green Industry, and is nationally recognized as a front-runner in providing quality products and excellent service. Great people, innovative products and a commitment to serve translates into an environment of success, opportunity and determination to provide a better future for our customers, communities, and our Ewing Family of employees.
Ewing Irrigation & Landscape Supply
Friday, July 28th, 2017 at 2:00am
Join the FNGLA (Florida Nursery, Growers & Landscape Association) Tampa Bay Chapter tonight for a social networking event from 6 to 8 p.m. at Cigar City Brewery!

Meet local professionals, learn about local and state initiatives and find out how to become an active member.
Twitter
Friday, July 28th, 2017 at 4:42am
Come in to Ewing today to discover our Summer of Value promotion going on now! https://t.co/pXbmq2aYxG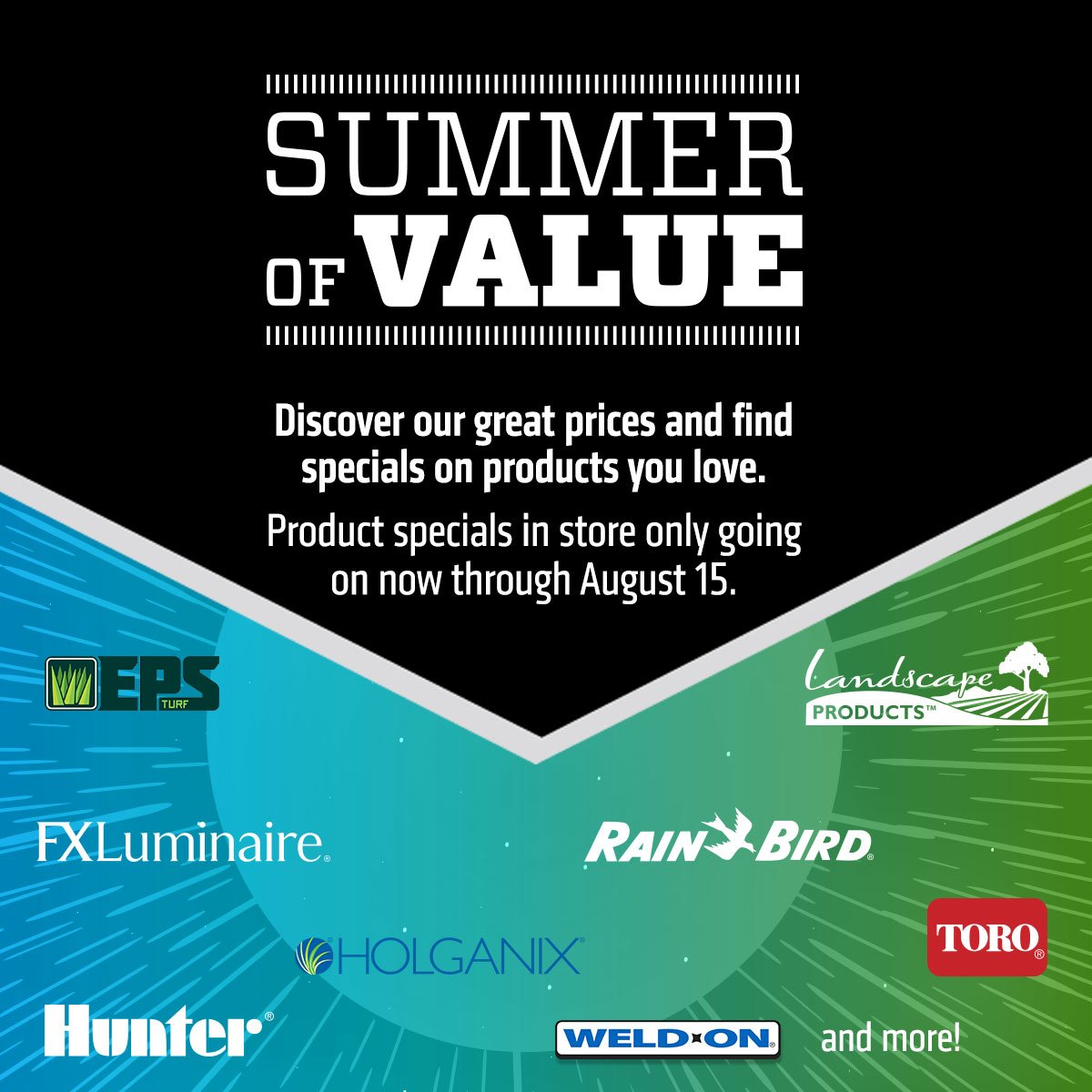 Wednesday, July 26th, 2017 at 5:03am
Don't throw away your old controllers! Recycle them with @EwingIrrigation and @_rachio https://t.co/WZ19uaS7iB https://t.co/UKKB29eHii